The Women's Commission is a global network seeking to equip and empower women and girls to be a compassionate prophetic Christian voice - identifying and addressing the unique needs of women around the world.
May all who love you, be like the sun when it rises in its strength.
The Call to All Christians
The Call to all Christians was endorsed unanimously at the WEA General Assembly in 2019 and by the Lausanne Network in 2019.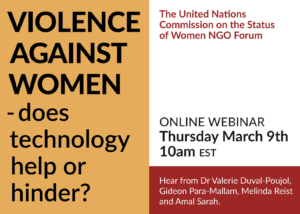 The webinar "Violence against Women – does technology help or hinder?" was held as part of the United Nations Commission on the Status of Women NGO Forum on Thursday March 9, 2023. Watch the recording
Read More »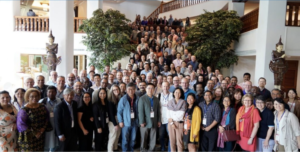 Between January 30 and February 3, 2023 the World Evangelical Alliance Mission Commission (WEAMC) held its 15th Global Consultation, with the theme: "Our Missions Future: local impact, ripples and waves."
Read More »
By Amanda Jackson on Amanda Advocates Next month the UN will host thousands of women in New York and online. The huge gathering is the Commission on the Status of
Read More »
RISE IN STRENGTH
Community of women leaders who want to see women and girls fully using their gifting to grow God's Kingdom here on earth
ESTHER PROJECT
Our vision is to spark a movement of women and girls dedicating themselves to be like the biblical "Esther" – applying their God-given leadership gifts in church and mission.