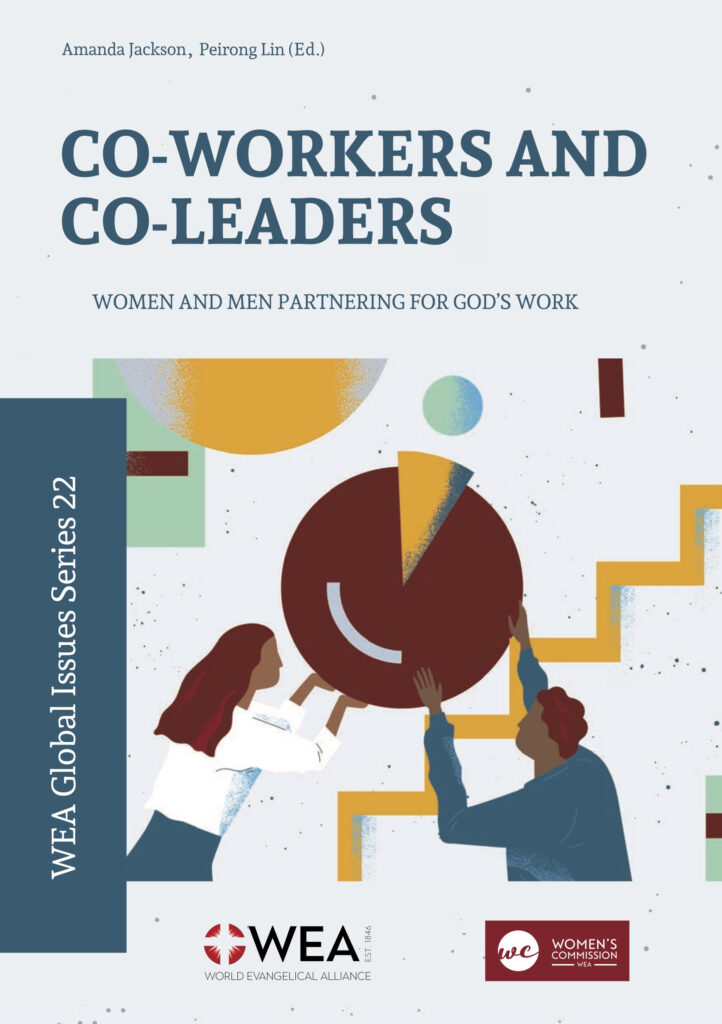 Co-Workers and Co-Leaders: Women and Men Partnering for God's Work
Edited by Amanda Jackson, Peirong Lin  
Authors:
 Andrew Bartlett, Andy and Emma Dipper, Alison Guinness, Mary Evans, Rosalee Velloso Ewell, Amanda Jackson, Peirong Lin, Jay Matenga, Margaret Mowczko, Florence Muindi, Samuel O. Okanlawon, Evi Rodemann, Gabriel & Jeanette Salguero, Madleine Sara, Leslie and Chad Neal Segraves, Amy Summerfield, Menchit Wong
Imagine if men and women could contribute equally to serving and leading the Church. How much stronger and healthier the kingdom of God might be? This book explores what healthy partnerships can look like through Biblical exploration and practical insights from different contexts and how we can overcome barriers of tradition or misunderstanding that hinder us.
Co-Workers and Co-Leaders: Women and Men Partnering for God's Work - Trailer
Interview with Amanda Jackson on "Co-Workers and Co-Leaders"