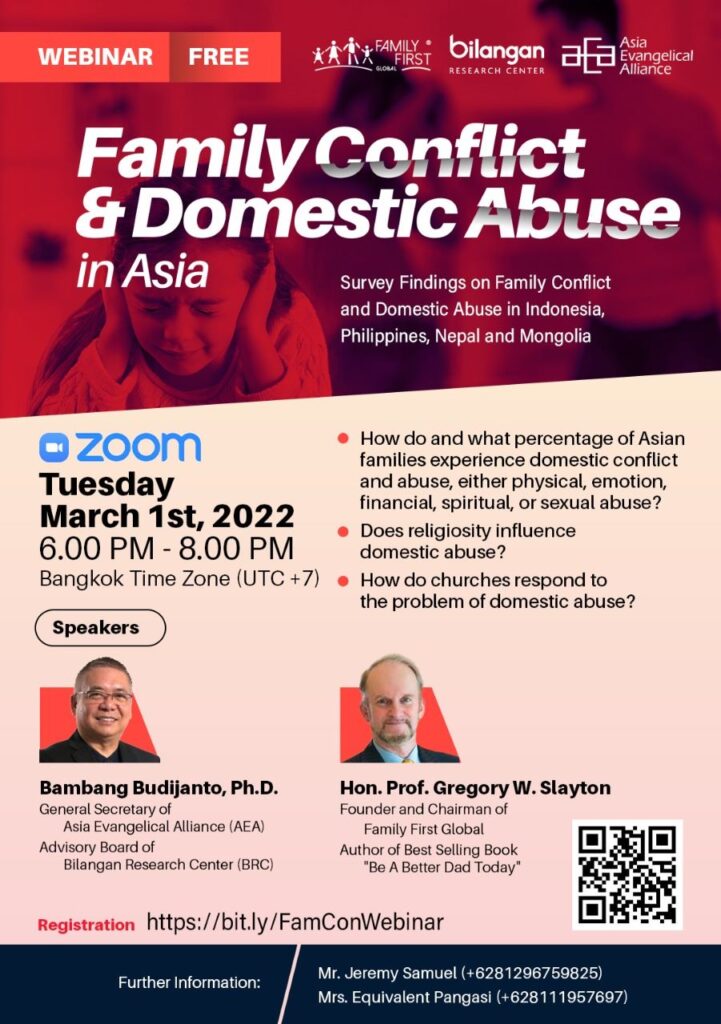 This is one webinar you do not want to miss and do let others know by forwarding this invitation to your colleagues and network.
You are invited to join a Webinar on the "Survey Findings on Family Conflict and Domestic Abuse in Indonesia, Philippines, Nepal and Mongolia" This is a joint endeavor of the Family First Global (FFG), Bilangan Research Center (BRC) and Asia Evangelical Alliance (AEA).
The webinar will be held via Zoom on Tuesday, 1 March 2022, 6.00 PM – 8.00 PM Bangkok Time Zone (UTC +7).
The Speakers will be Dr. Bambang Budijanto, Ph.D., General Secretary of Asia Evangelical Alliance (AEA) and the Chairman of BRC Board of Trustees and Hon. Prof. Gregory W. Slayton, Founder and Chairman of Family First Global and Author of Best Selling Book "Be A Better Dad Today."
This event is FREE but participants need to register thru the link below: